Arrow crypto-malware is not a completely new infection. It is considered as another version of Dharma ransomware which has been active since 2016. Arrow virus is not a unique or sophisticated ransomware, but it has been bothering users, and many victims have required assistance from cyber security researchers.
Victims usually state that their files have become unavailable for usage, and they also feature the .arrow extension. In addition to that, every compromised user receives individual ID numbers.
Despite acting and looking similar to a variety of different ransomware, Arrow virus should be considered as a harmful computer infection, capable of encrypting your files and demanding a ransom. Even though the ransomware will introduce users with main instructions, the message does not include the actual ransom.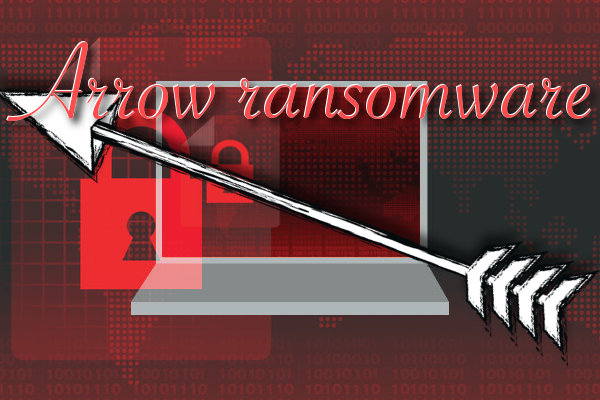 In order to get this information, victims are supposed to contact the creators of Arrow ransomware. This can be done via [email protected] or [email protected] email addresses. You should contact hackers only for the purpose of recovering five encrypted files.
You should already know that paying ransoms is not a good idea. Many creators of ransomware have abandoned their victims even after ransoms had been sent. You can never trust cyber criminals to keep their promise. Even if they do claim that free decryption keys are going to be given to you in exchange of bitcoins, this will not always turn out to be truthful.
Arrow ransomware can use a variety of distribution methods. First of all, malicious attachments could be transmitted in deceptive e-mail letters. If you receive a suspicious message from an unknown source, do not rush to respond or to open attachments.
Instead, you should pay close attention to the sender of the letter. If the sender claims to be a representative of a respectable company, you should check whether the email address is said to be related with the actual service.
On the other hand, you should not interact with random online advertisements. Furthermore, protect RDP very carefully; due to weak passwords, ransomware viruses have managed to slither into operating systems. Lastly, we hope that you will consider placing important digital files in backup storages.