Sm.de is a very rapidly spreading browser hijacker. Currently, it is the most active in Germany, Austria, Switzerland, Luxembourg and Brazil. If you are not familiar with the concept of browser hijackers, these malware parasites have very distinctive features. First of all, once this type of infection has infiltrated into your browser, you will notice new home pages, default search providers and new tab pages. In this case, Sm.de search engine will be set as your main preference.
From the first glance, this German search engine might seem like a legitimate platform. However, it is linked to another browser hijacker: Startfenster.de. If you feel more comfortable reading information in the German language, read this article. It will inform you of all symptoms of Sm.de virus, and will also show the ways you can easily get rid of it.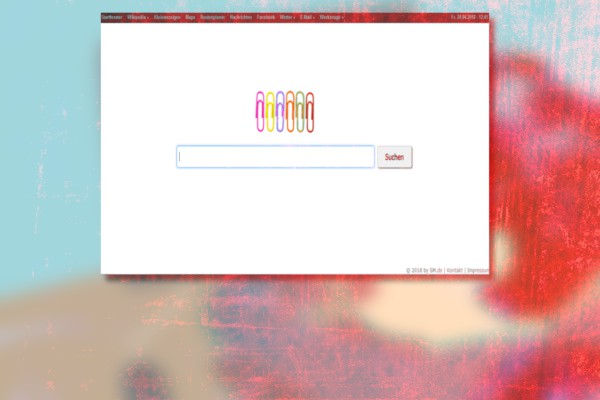 By allowing an unknown search engine to remain as your browsers' preferences, you are at risk of losing your credentials, personally-identifiable information and might even be exposed to malicious content. Every search query that you initiate thru Sm.de search engine will expose you sponsored content. For instance, you could see ads for websites that offer malicious programs. If you do not want to compromise your computer with more malware, please use a reliable search platform like Google.
Browser hijackers like Sm.de virus can also cause automatic redirection to remote websites. If you enter rogue messages like "Congratulations, you have won" or "Your computer is infected with viruses", quickly close your browser to avoid further damage. These types of online advertisements are known to distribute malicious software.
An unknown search engine can also pose as a threat to your privacy. For instance, some browser hijackers do not encrypt information. Therefore, users' data could be stolen. However, this is not the case of Sm.de browser hijacker. It uses appropriate encryption methods, and is verified by a reliable security team. However, we are still not convinced that people should assign Sm.de as their home page, default search provider and new tab page. After all, it can infiltrate into users' computers without consent.