It has been years after Pokki potentially unwanted program was detected by security researchers. The scandal began after people from all over the world started complaining about their brand new computers. Reports suggested that Pokki was pre-installed into computers by manufacturers, and that this was done without permission or consent from users. Of course, if you are buying a brand new laptop from Lenovo or another company, you are expecting it to arrive malware-free. However, if the new product comes with pre-installed malware, we are sure that you would be displeased.
Pokki program is distributed through bundles of programs
Nevertheless, the Pokki program has found new ways for distribution. Security researchers are indicating that the unwanted tool is arriving into devices thru the deceptive strategy of product bundling. If you are not familiar with this tactic, we will briefly explain. Bundling means that one program is capable of offering two or more additional applications. This optional software is usually offered during installation processes, or could be mentioned in the EULA policy.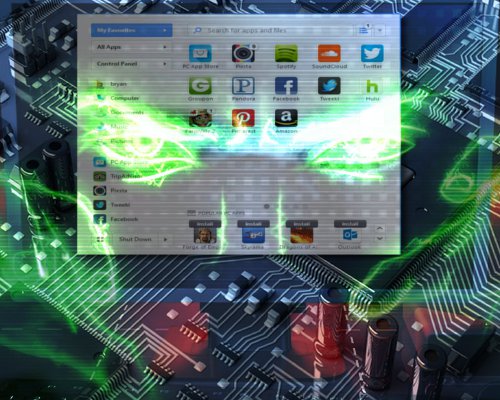 Specialists are stressing out that Pokki is spread in bundles of programs. Sadly, some users do not pick advanced/custom modes for installations and do not notice that more tools are going to be installed into their devices. If you notice that Pokki tool is offered to you as an optional application, please refuse to install it.
Most of the users that reported Pokki potentially unwanted program, claimed that they began receiving objectionable advertisements soon after its arrival. Even though this software is legitimate has even become a partner of Lenovo, security researchers insist that Pokki has some devious features. Displaying objectionable advertisements is common to adware parasites. Therefore, Pokki is fluctuating between being a potentially unwanted program and an adware parasite.
If you wish to avoid programs that are similar to Pokki, please be careful when selecting new tools. Even if the program seems legitimate, this does not mean it won't affect your computer in a bad way. Please install programs in advanced/custom modes: then, you will be able to refuse to install potentially unwanted applications.