FunMoods is a toolbar that is installed to a browser together with other programs. Usually it goes with certain video grabber software, PDF creators or programs that are distributed for free. After the program is installed FunMoods toolbar replaces default search provider to his own. It states that the change was made to display entertaining animation. The true reason is not as innocent as the declared one. After a search is performed the user gets results of both: unpaid and paid pages. It is almost impossible to distinguish which results are given only because the owner paid for the advertisement and not because it matched the search criteria.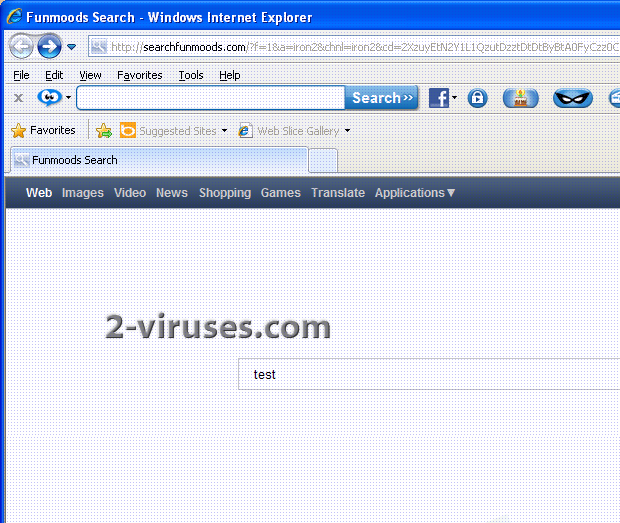 The above given are good enough reasons for some people to wish to remove FunMoods from their browser. Yet a simple uninstal procedure will not help here. To get rid of this hijacker you will have to do three simple steps:
Uninstall the toolbar;
Reset your search provider
Change your home page.
It is also advisable to scan your computer with a reputable antispyware program, like Spybot S&D or  Spyhunter. It will also help you to protect your computer from hijackers like FunMoods in the future. Full removal instructions for Funmoods are available on 2-viruses.com and on youtube.