There are thousands of browser hijackers to avoid. However, there are several developers, responsible for the majority of the most successful hijackware parasites. For instance, developers of Astromenda.com virus have created numerous other hijackers which have also managed to gain some success around the Web. In the case of Astromenda.com infection, it is the most popular in United States and Brazil.
You should be well-aware of browser hijackers and their irritating habits. First of all, these infections are secretly installed into operating systems. After that, browsers' preferences are modified, and this change includes home pages, default search providers and new tab pages. All of the positions are going to be occupied by infections like Astromenda.com hijacker.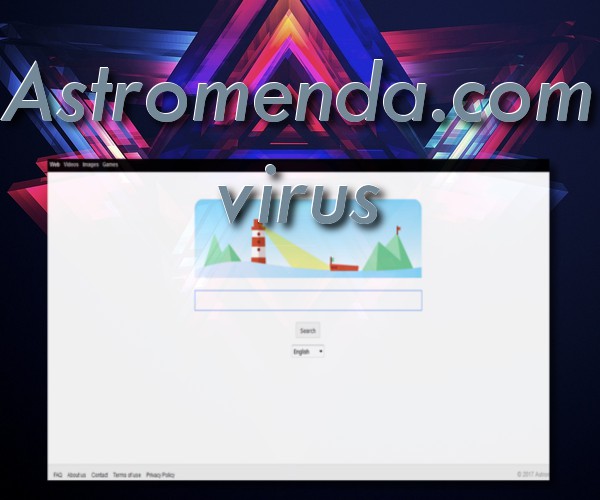 Also, browser hijackers can frequently have elements of spyware infections. These intrusive parasites will aim to collect information about its users and use it for more personalized marketing strategies. However, since this gathered information might be shared with unreliable parties, your computer screen could be filled with malicious or deceptive promotional content. If you click on such disturbing material, your computer might be compromised by malware. Astromenda.com virus is also very dangerous as the website does not use SSL protocol. By not encrypting information, a website risks users' information. It could be stolen during transit.
Therefore, using a website that can allow hackers to reach your personal data is not recommended. In addition to this, Astromenda.com hijacker could be requiring to have access to your Google or Facebook accounts. Make sure to not synchronize your accounts for your own safety. Furthermore, you should notice an increased number of online advertisements. It is clear that an unknown search engine will trigger some promotional content, but the amount can become very inconvenient. We suggest you to remove this infection as soon as possible. Since the parasite is also very active in Brazil, make sure to check out the removal options in a more appropriate language.