Smart Fortress 2012 is a fake rogue antivirus, that stops other programs and scares you into believing that your PC is severely infected with viruses and other malware. To do so, stops each process that is launched after Smart Fortress 2012 execution and messes up Windows registry.

The warnings displayed by Smart Fortress malware are all faked up. It does not has any real antivirus engine, nor it has any database. The single malware file, its executable, is 500kb in size only, thus it is impossible to incorporate any real detection engine. Thus Smart Fortress 2012 is scam and should be removed once noticed.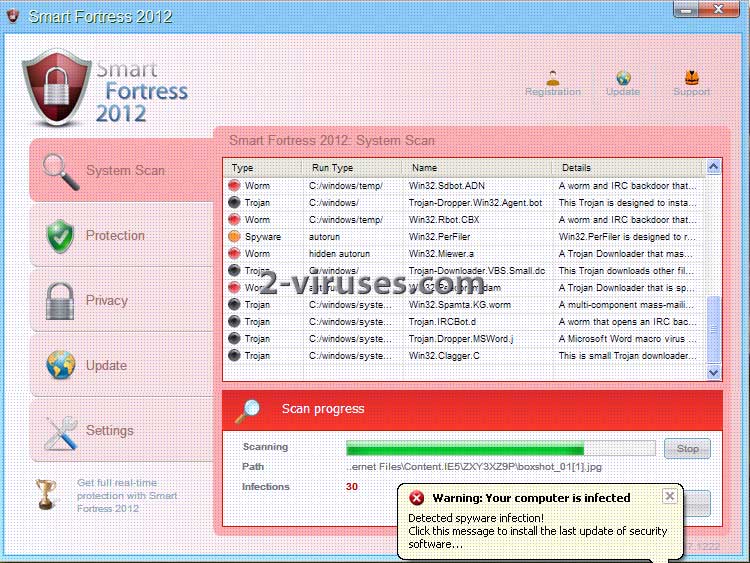 However, there is a catch. Smart Fortress 2012 is extremely aggressive. It will block majority of antiviruses from running, however some of the solutions are known how to overcome its defenses and execute a remover. One of the options is entering its registration key (it is the same for majority of installations or running an anti-malware program as .com (instead as .exe) executable. Not all of antimalware programs can catch it though.
Full Smart Fortress removal guide is here.
Smart Fortress files:
%AppData%\[random]\[random]
It will also protect files from renaming or deletion while the process is active. Thus it is very important to kill Smart Fortress 2012 Processes before removing its files and then fix registry entries.